Programmes for Teachers
Are you up to date with the latest methodology in English Language Teaching?
We offer a range of professional development courses and workshops inspiring 21st Century teachers.  
 

 

Classroom Management – Creating an Environment Conducive to English Language Learning (DSEDJ commissioned)
 

Are you getting the best out of your learners in class?

Join us for a practical course to get the basics of classroom management right. You will walk away with ideas to motivate, create positive relationships, routines and an environment to inspire and engage young learners.

Special Educational Needs: Differentiation in the Young Learner Classroom (DSEDJ commissioned)

Do you find it challenging to cater for the wide variety of learner needs you encounter every day?

As starting point, this course focus on understanding children and their needs, and the impact of positive relationships. You will further be equipped with strategies to assess and support English language learners with Special Educational Needs.

 

Approaches and Methods in English Language Teaching (CEDP/PDAC Approved)

Are you up to date with the latest methodology in English language teaching?

Come and explore a variety of current methods and approaches, many of which are holistic, where meaning is central, and opportunities for language use abundant.

You will be presented with a range of classroom activities to take away and adapt for your own teaching context.

Enrolment closes Thursday, 2 June 2022 at 8 p.m.

 

 

Developing Young Learner Reading and Writing Skills through Phonics (CEDP/PDAC Approved)

Are you giving your students the opportunity and study environment to develop their reading and writing skills?

In this course we will explore phonics as a method to support primary learners in the development of their literacy skills. You will take-away a wide range of activities to adapt and use with your learners.

Enrolment closes Friday, 10 June 2022 at 8 p.m.

 

 

 

_____________________________________________________________________________________
_____________________________________________________________________________________
Expert Online Teacher Workshop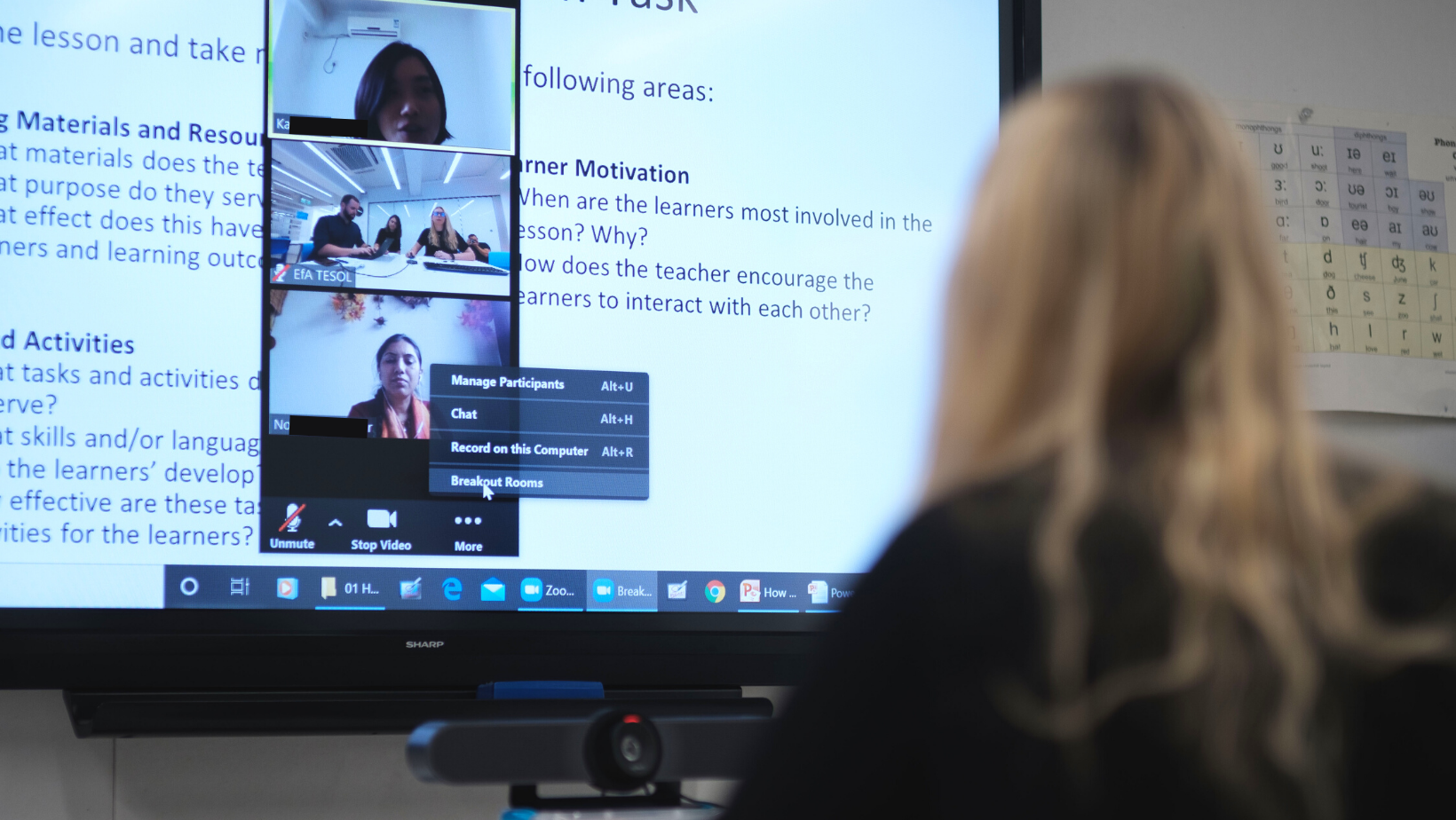 Back to online teaching and still finding it difficult to get your learners to engage?
Join us for a 2-hour workshop, exploring Zoom tools and adapting tasks for online lessons.
"I feel blessed to have attended this course. I want to attend more courses like this."
_____________________________________________________________________________________
Our Trainers 

Johanci Bingle 
 

Johanci is the Academic Manager at English for Asia (Macao), leading teacher development and course design for all our programmes including Teacher Training, Corporate English Training, Learning Centre and School programmes.

Johanci has over 20 years of teaching and training experience in a range of different settings in Hong Kong, South Africa and London.  She has been involved in English language teaching since 2013 and has taught adults, teenagers and young learners.

Johanci holds a Bachelor Degree, Higher Diploma in Education, British Qualified Teacher Status, Cambridge CELTA and Delta (Module 1 and 2). She is passionate about learning, continuous professional development and education. Johanci is keen to enable others to develop their skills to become active and responsible members of a global society. 
 
David Alexander 

David joined our teacher training team two years ago and has delivered courses for Kindergarten and Primary teachers on a diverse range of topics including play-based learning, motivating young learners, phonics, communicative TESOL methodology and teaching English language systems to young learners. He is also a part of our curriculum development team and has a leading role in designing our young learner curriculums.

David has ten years' experience in the TESOL field in Korea, Vietnam and Macao. He has taught in a range of settings, ages and proficiency levels, including university, banking academy, middle and elementary schools.

In his free time, David enjoys expanding his knowledge in Law, Politics and Policymaking through online courses. He has also worked as a freelance writer and editor for various organisations and a magazine. His knowledge of other languages, including French, Spanish, Korean and Vietnamese, equips him to recognise the needs and challenges in learning English.

David holds an Honors Degree, PGCE and a TESOL Certificate. 
Did you know? 
 
 
English for Asia has been providing Continuing Professional Development (CPD) training for 18 years
We are the largest Trinity TESOL course provider outside of Europe, and have the only dedicated TEFL / TESOL centre in Hong Kong
We are the Trinity College London National Representative for TESOL, ESOL and Drama examinations in Hong Kong, Macao and Mainland China
We regularly provide teacher training services for the Education and Youth Development Bureau (DSEDJ)
We are registered as DSEDJ Lifelong Learning and Continuous Education Development Plan (CEDP) providers
We have delivered over 1,000 hours of teacher training in our licensed Learning Centres 
We have delivered teacher training services for over 25 local schools
We have delivered over 300 hours of English language proficiency courses to local teachers
Over the past three years we have developed 19 new CPD courses for Kindergarten, Primary and Secondary Teachers
All our trainers and teachers are registered and approved by DSEDJ
We are conveniently located near San Malo